At JMISKO surgical design md, hormone division, we pride ourselves on being experts in hormone replacement. When it comes to bioidentical hormone replacement therapy (BHRT) we ARE the experts in this field.
Bio-Identical Hormone replacement
At JMISKO surgical design, we pride ourselves on being the experts in our field, and when it comes to (BHRT) "Bio-Identical Hormone replacement" and Dr. Justin Misko – we ARE the experts in this field. Most women and men will benefit from BHRT. It is important to find a physician who is specially trained to properly balance and administer these hormones. But just giving sex hormones is not enough to improve your health and reduce the risk of developing the diseases of aging. And it is not exclusively limited to women. Men who are experiencing symptoms of ANDROPAUSE or the so called "male menopause" can benefit, as well from BHRT. It is important to properly balance ALL hormones (thyroid, adrenal, insulin, etc.) since the proper function of one hormone system requires the proper function of the other hormone systems.
Estrogen
Progesterone
Testosterone
DHEA
Thyroid Hormones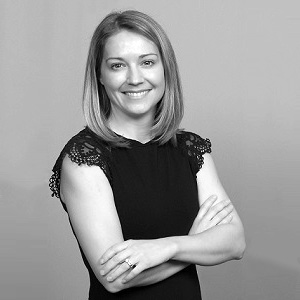 Breanne Pflanz NP
NP
As a Board Certified Nurse Practitioner in Women's Health, Breanne has dedicated her career to helping people look and feel their best.  Breanne has experience in bio-identical hormone replacement therapy including pellet therapy, static dosing, rhythmic dosing, thyroid replacement, and weight management.  Breanne also has experience in aesthetics including Botox, dermal fillers, Kybella, laser, microneedleing, and platelet rich plasma (PRP).  Breanne receives continual training in both hormone replacement therapy and aesthetics.
Breanne received her Bachelor of Science in Nursing from Nebraska Methodist college where she began her career are a labor and delivery nurse.  She then attended the University of Nebraska Medical Center where she received her Master's of Science in Nursing and became a Board Certified Women's Health Nurse Practitioner.
INTERESTED IN A CONSULTATION?
BIOIDENTICAL HORMONES – ARE THEY SAFE?
Bioidentical hormones are very safe, unlike conventional hormones taken orally, which are associated with many health hazards. There is an abundance of medical literature that bioidentical hormone replacement therapy (BHRT) is not only safe, but can actually reduce risks of developing disease including cancer. BHRT is administered topically in a cream form that is applied to the skin. These creams are made by a compounding pharmacist who has special knowledge and training to make these special hormones. There is much confusion and misinformation in the medical community regarding BHRT. Often, there are claims about safety, lack of research and evidence, etc. Unfortunately, lack of understanding is often expressed as a negative and tends to instill fear and doubt in patients making them think that only conventional drugs work and are safe. to prescribe and monitor this type of therapy. A simple saliva test can accurately monitor the tissue levels of these hormones when administered topically. Blood tests do not accurately reflect these levels and cannot be used to measure levels when using topically applied creams.