JMISKO HAIR RESTORATION SERVICES
JMISKO is Omaha & Lincoln's premier hair replacement and hair loss solutions provider.  If you experience hair loss, baldness, thinning hair, seeking hair replacement or hair restoration, your life is about to change.
By experiencing the effects of hair loss, you understand firsthand that when you lose your hair you lose more than just your hair. You lose your natural appearance and you cease looking like "you." When this happens, it's difficult to feel good about yourself and to maintain the self-confidence or self-esteem you are accustomed to. It's not as easy to enjoy life's simple pleasures. It even can be difficult to be as effective at work or to have as much fun at social gatherings. We will help you regain not just your hair, but your lifestyle.
At JMISKO we provide service that blends "state-of-the-art" with "fine art," so that in the end, we do more than restore your natural appearance; we help restore your life.
We honor our relationships with clients. We make our hair loss solutions affordable to most everyone. We only hire the most talented technicians and stylists, because state of the art technologies are only half the story. Our specially trained and compassionate staff will provide you with the personal attention you deserve, along with the natural appearance you desire.
We are excited to be offering our latest technology: Nebraska Hair Cosmetic Reconstruction (ACR). This non-surgical hair loss solution is a ground- breaking advancement in hair replacement that allows us to provide highly customized solutions to your unique hair loss condition.
Whether you are a man or a woman, suffering from male or female pattern baldness, long or short-term hair loss conditions such as Alopecia, or medically caused hair loss due to chemotherapy, we have an individualized solution that will make you look and feel like yourself again.
SOLUTIONS
HAIR TRANSPLANT TECHNIQUES
ARTAS Robotic Follicular Unit Transplant (RFUE)
EyebrowHair Transplant
Facial Hair Transplant
Follicular Unit Extraction (FUE)
Follicular Unit Transplant (FUT)
HAIR PRODUCTS & TREATMENTS
Light Therapy
PRP & ACell®
Platelet Rich Plasma (PRP)
Restorative Shampoo and Conditioner
Scalp Micro Pigmentation (SMP)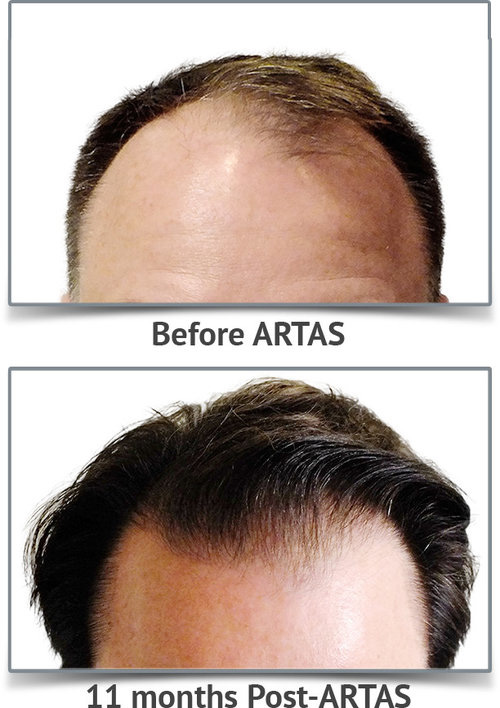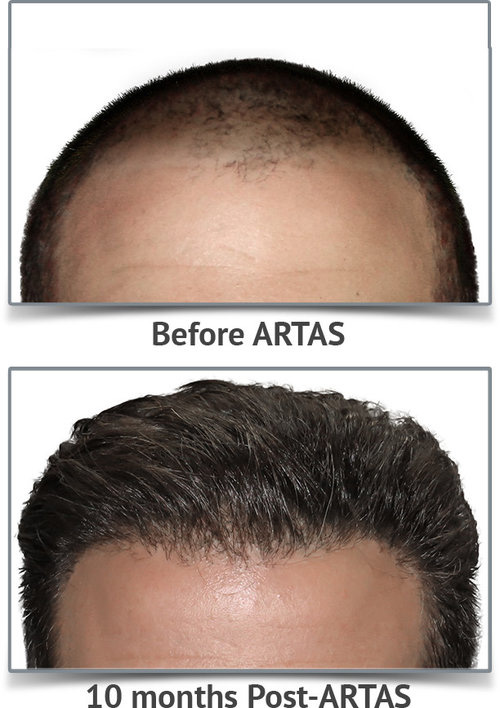 To find solutions for your hair loss you must first understand why you're losing your hair. It may be hard to believe, but the process started when you where very young, and it will continue until you do something about it.
First of all, hair loss has been found to be hereditary. For most men and some women, it is caused by androgenetic alopecia. You know it better as male pattern baldness—reflected in a receding hairline, thinning hair or a balding crown.
For you men, the process of hair loss has to do with your sensitivity to dihydrotestosterone, commonly known as DHT. I'm sure many of you know what testosterone is; the male hormone that makes you a man. Now, as you reached a certain age, an enzyme in your system called 5-alpha reductase converted testosterone to DHT, ten times as powerful and capable of triggering puberty.
Great stuff that DHT, but it's work wasn't done. This is where your hereditary hair loss comes in. If your hair is sensitive to DHT, the results are male pattern baldness.
How does it work? DHT causes excessive oil, known as sebum, that builds up on the hair follicle, clogging pores and stifling follicle growth. This is responsible for 99 percent of hair loss problems.
Fewer women suffer from hair loss than men, but if you have thinning hair, that's not much consolation. For centuries, women with hair loss simply put on a wig and that was socially acceptable. Today, however, a wig isn't appropriate for women with active lifestyles. Besides, a wig just doesn't have the natural look that so many women are looking for.
Leave it to Apollo to create the best possible solution for women's hair loss.
When we designed the Apollo Cosmetic Reconstruction procedure, we knew that women were looking for the same kind of natural, easy to maintain hair restoration that men can now enjoy. There are differences though, and Apollo can cater to the needs of the woman with thinning hair.
Whereas men are interested in a natural looking hairline, we know that soft, beautiful hair is the key to successfully restoring a woman's hair. With ACR, it's your hair, with all the bounce and shine. Gone are the days of styling your hair to conceal, or wearing a hat to cover a thinning area. Now, thanks to Apollo, you can style your hair any way you like, and love the look.
As a woman with hair loss, I have dealt with many hair companies in the Lincoln, NE area for over 20 years. Nebraska Hair Restoration has been the most professional company I have dealt with. They have provided me with quality hair and the most reasonable prices. I couldn't be any happier with Nebraska Hair Restoration!"
Patty
I am happy to let you know how pleased I am that Justin D. Misko, M.D. now has an Apollo dealership here in the Lincoln, NE area. I have been without any satisfaction from anyone and now have confidence that Justin will do a great job, every time, cutting in a unit. I know Justin has the knowledge and integrity to stand behind his product at a fair price.
The smartest move Apollo made was making sure Justin was brought on board here in the Midwest.
Jerry McClure
My name is Milton Brown, I would like to share my testimony with as many as I can, I want to express the joy that I found when I met Justin D. Misko, M.D. owner of Nebraska Hair Restoration the professional and friendly service is unmatched anywhere, they make you feel like family, not like a number."
Milton Brown